If you are still in Black Friday / Cyber Monday shopping mode, check out these two winners – for moms and munchkins! They make a perfect "add to cart" item for Amazon (especially if you need that FREE shipping!) XOXO
Mega Gemstome Dig Kit – gemstone activity to keep kids busy for hours during vacation break or on a snow day!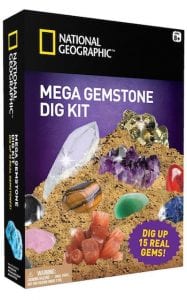 Laneige Lip Mask (essentially chapstick) that will change your life!