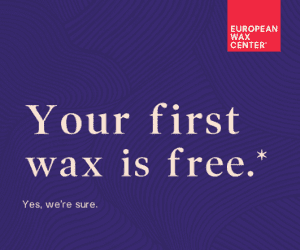 Meet European Wax!! They began as a family-owned business. Since 2004, they've provided their guests with a first-class waxing experience centering around: Their proprietary Comfort Wax® Private waxing suites A crisp, clean environment And the most professionally...
Robin Arzón is the definition of a fit mom. As the Vice President of Fitness Programming and Head Instructor at Peloton, as well as a professional ultramarathon runner, she's not afraid to work hard to be her fittest—and is inspiring other moms to get out there and do the same. She's also a two-time New York Times Bestselling Author, and her newest book, Strong Baby, is available for pre-order and comes out in February. Finally, she's working on a brand new project – she just announced that she's pregnant with baby #2, so her 2-year-old daughter Athena will soon have a younger brother or sister! We spoke to Robin about her fitness tips, family life, and more!
Smoothies have been a tried and true favorite among nutritionists and busy moms for some time now – and for good reason. They make a quick and portable breakfast for hectic mornings and you can sneak in the good stuff easily (think: spinach, berries, cauliflower rice, flax seeds). Time saver and picky-eater proof? Win-win. We asked Stefani Sassos, Registered Dietician and Deputy Director of the Good Housekeeping Institute Nutrition Lab, for her best smoothie tips—and she even shared her go-to Banana Protein Smoothie.
Valentine's treats like these Marshmallow Heart Lollipops from South OC Moms are both an activity for kids to help with – and a festive snack. Happy Valentine's Day, Moms!
Mom of four and Westporter for over 20 years, Heather is known by many for her incredible work with – and support – of youth sports. From a young age, Heather was a problem solver, an entrepreneur, and loved to get to work. Childhood lemonade stands taught her the ropes, and she has spent almost 25 years now at a large investment bank. When Heather is not in the city (or on a train), she can be found on the sidelines, helping to grow the PAL Lacrosse and Basketball programs, encouraging hundreds of youths to play, to continue trying new things, and to keep standing up no matter how often you fall. Heather likes a good nap, cheese, time with her family, and prays to never be eaten by a shark. Heather hopes to be an inspiration to young women that you can do whatever you want- work hard, take risks, find good role models, and never give up! Thanks for helping so many of us find our way Heather Talbott; Westport is lucky to have you!