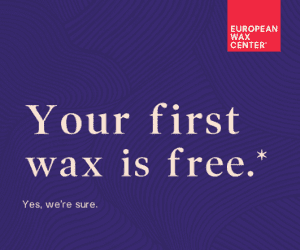 Meet European Wax!! They began as a family-owned business. Since 2004, they've provided their guests with a first-class waxing experience centering around: Their proprietary Comfort Wax® Private waxing suites A crisp, clean environment And the most professionally...
It's hard to believe BACK TO SCHOOL is around the corner! In the spirit of always keeping you in the know, did you know that backpacks – when not worn properly, can cause short- or long-term problems in kids' muscles, joints and—well—back? So what's the right way to wear and carry a backpack? And what else should you know so we can keep our kiddos in good physical health? Dr. Phil Mack, orthopedic surgeon with Connecticut Children's, has answers.
Not sure where to start with Back to School shopping? Check out the 6 Pieces to Upgrade Your Child's School Wardrobe from @hatley (link in bio). This classic, sustainable, family-owned brand has committed to a more mature look for their kids line, with prints that will satisfy even the most discerning pre-teen girl (think: subtle embroidery and whimsical ruffles) and boys up to 8 years old (like solid shorts and sweatshirts with cool fossil graphics that are more cool than cute). As always, Hatley pieces are made to last (aka: hand-me-down quality!). Ready to order? Go to Hatley.com and use code LOCALMOMS15 for 15% off and free shipping (US only, expires 9/30/22)!
Naturino Kids Shoes & More is OPENING (next to Chase bank on Post Road) on August 15th! Come do your kids back to school shoe shopping!
Mom of two teenagers, Shannon and her family moved to Westport from Texas five years ago, and though she loves Westport, she will admit she misses the food! After more than a decade building marketing and branding strategies for brands such as Cole Haan and Home Depot, she decided she wanted to stop managing the creative process and to start creating something! She quit her job and went to art school – and never looked back! She has always loved invitations and stationary, so Shannon launched Yozo Studio, designing custom letterpress cards, and loves what she does. Over time, her work has expanded into corporate event planning, custom birthday parties, and more! She is a creator at heart and the ideas keep coming! Shannon loves to travel (her bucket list remains seeing the Northern lights), eating tacos, and sometimes squeezing in a quick nap! For anyone looking for something really special, Shannon has you covered!