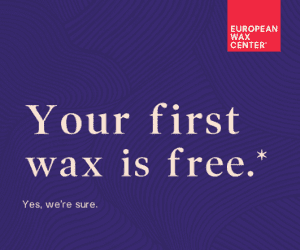 Meet European Wax!! They began as a family-owned business. Since 2004, they've provided their guests with a first-class waxing experience centering around: Their proprietary Comfort Wax® Private waxing suites A crisp, clean environment And the most professionally...
There are plenty of reasons to love a fun, family getaway, starting with letting go of the reins a bit when it comes to food. Moms typically swap the shopping and meal prep for restaurant reservations, copious amounts of daily snacks and dessert for the kids, and perhaps that extra glass of wine or two for themselves. If you're looking to dial in the nutrition after a few vacation splurges, Contributor Sarah Wragge has tips for getting back on track.
Get tickets for Seussical at BMS March 24th-26th!
We just might skip green beer this year and swap in these instagram-worthy St. Patrick's Day-inspired Lucky Charm's ice cream sandwiches from South Orange County Moms! Don't have Lucky Charms? Use any colorful cereal you've stocked up on!
Mom of three here in Westport, Jessica always loved nature, art and science. After time spent as an artist and then working on projects like Hudson Yards post grad school, Jessica found her love for architecture, which she describes as the place where art meets nature. Jessica loves the idea of helping people create spaces that are beautiful, sustainable, and instill a newfound sense of well-being. While her business Spring Architecture & Design is her main focus, Jessica is launching an innovative class, called Springboard, a 6-week course beginning on March 20th, for those curious about design and perhaps unable (or not wanting) to hire an architect for a project or space! In her free time, Jessica listens to books on Audible, loves to cook, and still paints and sculpts in her rare free time! In another life she'd be a doctor, would love to visit Iceland, and loves what she does! We are lucky to have such a talented and creative person in this community, who is supporting many local town projects as well!