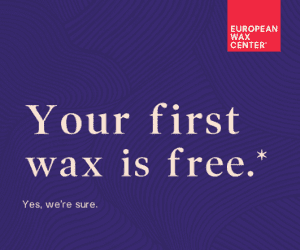 Meet European Wax!! They began as a family-owned business. Since 2004, they've provided their guests with a first-class waxing experience centering around: Their proprietary Comfort Wax® Private waxing suites A crisp, clean environment And the most professionally...
If you are looking to get the Holiday Season started, check out some of these local tree farms with pre-cut and cut your own options!
We have some exciting news to share here at Coastal Orthopedics – we have another accomplished specialist joining our team – Dr. Paulina Piekarska, DPM. Meet Dr. Piekarska, a foot & ankle specialist, surgeon, and podiatrist with expertise in both operative and non-operative treatments. She specializes in the treatment of a variety of lower extremity conditions commonly experienced by children including sports injuries, heel pain, and severs disease!
Resilience is the ability to overcome serious stress or difficulty, and bounce back stronger than ever. With increasing pressures academically, athletically and socially on kids these days, being resilient is critical. In this series, Connecticut Children's pediatric experts share keys to resilience, and how to help your child be resilient. 
In the spirit of Giving Tuesday, and this time of year, we wanted to highlight Kimberly Greenberg, mom of three girls, who is the epitome of what determination, passion, and a mom's ability to do hard things looks like. A financial advisor for over 15 years, Kim and her husbands' lives changed forever when their first daughter, Parker, was born with an incredibly rare genetic syndrome – HIST1H1E. Discovered by geneticists only after Parker was born in 2016, Kim has dedicated her life's work to helping other families who have children with special needs navigate the financial challenges with which they are faced. Kim has also dedicated her life toward raising money to support research on this rare syndrome, and her friends, family and the Westport community have raised over $200K so far toward "Parker's Cure." Some fun facts about Kim – she was a Division 1 college squash player, goes out in Westport more than she did in the city, and is a menace at the net in tennis; watch out! She loves the beach, dreams of a trip to Paris, and enjoyed nothing more than seeing Parker's face light up on the roller coasters at Disney world this year! Thank you Kim for the amazing work you are doing for all the kids and families out there; Westport is lucky to have you!