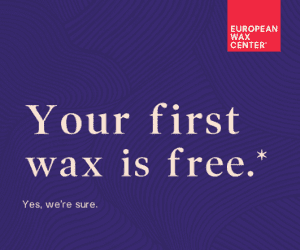 Meet European Wax!! They began as a family-owned business. Since 2004, they've provided their guests with a first-class waxing experience centering around: Their proprietary Comfort Wax® Private waxing suites A crisp, clean environment And the most professionally...
St. Luke's invites everyone considering or curious about private school to join us for an upcoming admissions event to find out how St. Luke's prepares students to thrive.
Do your kids love computers? That's a rhetorical question, of course—we haven't met a child who *doesn't* love devices. Codespark App is an educational app channeling this generation's tech affinity into an enriching learn-to-code experience for kids 5 to 9. The word-free platform is incredibly engaging, teaching critical thinking, creativity, and collaborative learning using curricula adapted from MIT and Princeton. Click to learn more, and get a 30 day free trial using coupon code LOCALMOMS30!
Meet Sarah! New-ish to Westport – and mom of two – Sarah teaches at home (and virtual) sessions integrating Pilates, yoga and flexibility practices into one. Formerly an aerial dancer with artists like Lady Gaga, Sarah has been teaching privately for 15 years, and has now brought her SSN Method to our community! Her primary focus is on helping people move their bodies in a way that feels good and strong! After recovering from her own addiction, Sarah is as focused as ever on finding things that bring her – and her clients – joy – and is the biggest cheerleader imaginable, despite being a natural introvert! Sarah loves all things Bravo, wishes she could sing, and has a weakness for Peanut Butter! Sarah's methods of moving and stretching people's bodies is truly unique (trust us!!), and she has a gift we are so lucky she has decided to share!