As moms, when we come across a product that makes our lives better (read: easier), we love to share it with our mom friends. So when Layla Lisiewski, Mom of four and CEO of The Local Moms Network, tried Coterie diapers and wipes, she knew she wanted to spread the word about this unique brand with our audience! "The right diapers, bottles and other every day products for your baby can be game changers. I am incredibly grateful that a friend introduced me to Coterie and it is literally part of my job to share remarkable brands with others," shares Layla. Coterie asked Layla to share a bit more about her experience using Coterie products with her youngest, Luke (1) and Alexandra (now 4). Having been through the diaper stage now *four* times, she's tried all the brands—and knows what really works.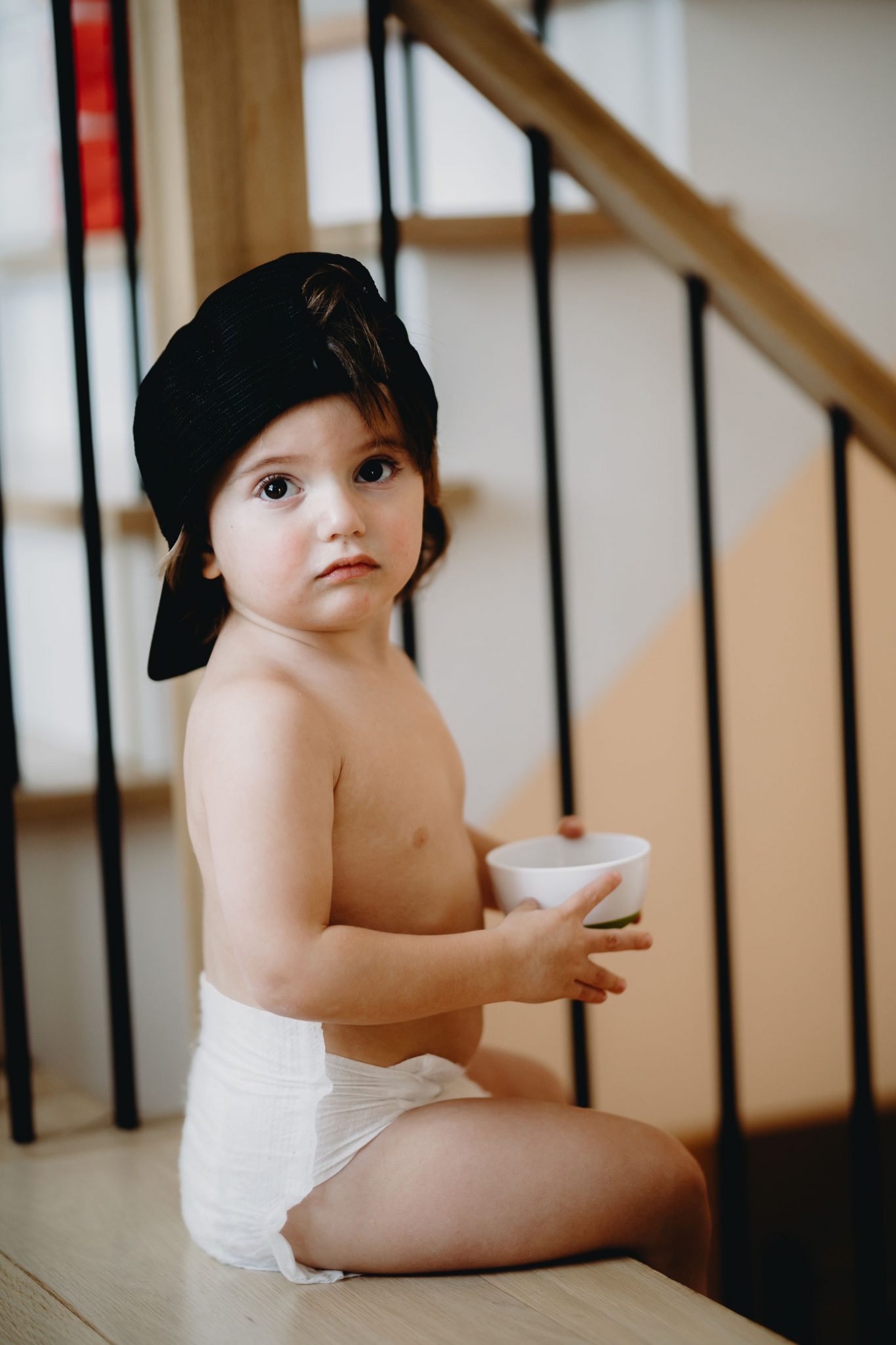 Coterie: What was your first impression of the Coterie diaper?
Layla: My first impression was the superior softness. I remember opening our first package of Coterie diapers as a third time mom. We received them as a baby gift and as I was placing the diapers on the counter, my mom walked in, took one look at the fluffy tower of diapers and immediately went into a long-winded story of her cloth diapering days. The quality of Coterie was like nothing I had ever used with my first two babies. It may explain why my last two babies were much better sleepers.
Coterie: How do they compare to other essential baby products you've tried over the years?
Layla: A good night's sleep and time management are at the top of my priority list. To tackle my daily to-do list with four kids I am always searching for the best products to set myself up for success. Coterie diapers are the most absorbent diapers, which means less sleep interruptions and less laundry. Plus, you use less which means you're not changing diapers (or shopping for them) as often. I call that winning. Their smart size predictor really works to tell me when I need to size up for the best results.
Coterie: We love to hear it! How important is it to you as a mom to know that we use only clean materials, with no parabens, harsh chemicals, alcohol, chlorine, dye, fragrances or other irritants?
Layla: I read labels on everything. From the food I feed my kids to the mattresses they sleep on, I do my best to stay away from all of these but especially dyes, fragrances, and chemicals. Coterie diapers are not only made with the cleanest ingredients but they are also sustainable, being made with materials from sustainably managed forests and they also offset carbon emissions for every order. My four children have easily gone through 15,000 diapers and I appreciate Coterie's true commitment to sustainability to protect the earth that they will grow up in.
Coterie: Amazing! What has your experience been with our subscription service?
Layla: My brain is constantly firing on all cylinders and I am admittedly the mom who runs out of things like soap and milk at the most inconvenient time and is left scrambling. Nobody likes that feeling. For me, convenience is key when it comes to products I swear by. Coterie's auto-renew gives me the gift of time by allowing me to get diapers at the right time, in the right size, delivered to my doorstep. And I *love* that I can text a real human for help with my order – from ship date and size changes—because the last thing my mom brain needs is to be resetting another password….From the convenience to the quality, I would 10/10 recommend Coterie!
Looking to try Coterie? Use code COTERIETLMN*20% for 20 percent off your first order!"