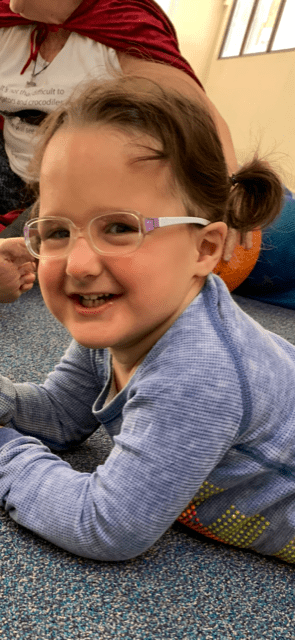 How many kids do you have and who in your family has special needs & how long have you lived in Westport? I have 2 daughters, ages 3 (Parker) and 11 months (Skyler). Parker has special needs. She was diagnosed with a very rare genetic syndrome called HIST1H1E Syndrome. We have lived in Westport for 3 years and love it!
What is the biggest challenge in taking care of a child with special needs to date? The biggest challenge for us is the unknown of what lies ahead and navigating the world of special needs. Raising a child with special needs can be very isolating at times; your life becomes doctor appointments and therapy sessions rather than playdates and classes. Luckily for us our friends are so welcoming and inclusive. This is why we love Westport!
What do you enjoy most about having a child with special needs? What I enjoy most about having a daughter with Special needs is how she has taught us not give up. Parker is such a little fighter who truly is the hardest worker I have ever seen. She has taught us not to take anything for granted, and how to appreciate the small things in life. Plus she is such a sweet and happy girl who brings such joy to our lives

How has your own life been impacted after having a child with special needs? Initially our lives had been flipped upside down, we were not prepared for this so we had to figure out how to navigate our new "normal". My priorities changed. I work full time as a financial advisor at UBS. After having Parker I decided to focus my business on working with other families who have children with special needs. The special needs world is not easy to navigate so if I can help people understand the financial side and help them plan for the future then I feel like I am more fulfilled by my job.
I have also been working very closely with the doctor in the UK who discovered Parker's rare genetic syndrome. I recently started a foundation (The Parker Avery Initiative) to raise money to help fund more research.
How has having a child with special needs impacted your other children? Skye is to young but I know she will take on the role of being a great big little sister!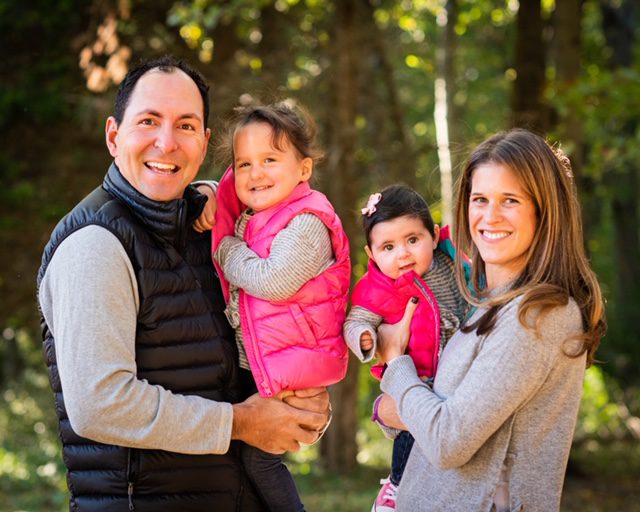 What helps you relax and de-stress? I love going out to dinner with girlfriends and having date nights. Taking the train home from work in the city with a couple of my friends is always a treat. Sun reflexology is a must! Of course the most relaxing is sneaking away with my husband for a few days where I can sleep in and sit on a beach with a good mindless book!
What is the best piece of advice you have received on this journey of uncharted waters? One of the best pieces of advice I received was to mourn the loss of not having a typical child. Once I realized how special and blessed we are with Parker and how much we can learn from her it made our family so much stronger and happier. There is a poem called Welcome to Holland (http://www.our-kids.org/Archives/Holland.html)
I think it is an amazing explanation of what it is like to raise a child with special needs. The past 3 years have not been easy but the more we settle into our "new normal" the more I have been enjoying the ride. We have an amazing support system which I have found in both family and friends and can't thank those people enough.
How are you involved in your local special needs community?
I have become very involved with STAR Inc. and Circle of Friends both are amazing nonprofits that service Westport and the neighboring towns. I had the honor of speaking and telling Parker's story at the annual STAR luncheon last year. As a financial advisor who focuses on financial planning for families with special needs I have done many presentations for different nonprofits/groups and it has allowed me the opportunity to meet many wonderful people in this community.
If there is 1 thing you hope people can take away from your story what would it be? It is ok to ask questions! I find it so therapeutic to talk about Parker's story and her achievements. No matter how big or small they are.
Don't feel bad for us! I love my family and couldn't imagine it any different. Raising a child with special needs might challenge our family with certain obstacles other families don't face but it doesn't mean we can't find ways to do most things other families do too. There is so much out there these days surrounding special needs that help make life easier for families raising children with special needs.