F45
F45 is specifically designed to provide a functional full-body workout while improving energy levels, metabolic rate, strength and endurance. The team training mentality at F45 helps members transform their lifestyle physically and mentally, while encouraging community growth and a no-ego attitude.
 Claim your 3-class trial experience today at www.f45training.com/fairfieldusa/trial.
Location: 919 Post Road, Fairfield
Website: https://f45training.com/fairfieldusa/home
Instagram: @f45_training
Fairfield Park and Rec
The Fitness Center at Fairfield Parks & Recreation is outfitted with State-of-the-Art Precor strength training stations and an extensive line of aerobic equipment, including spin bikes, elliptical machines, climbers and treadmills. Enhanced cleaning and safety protocols are in place to ensure the wellbeing of our members. Open to all Fairfield Residents, 16 years of age and older, memberships are available in both three (3) and twelve (12) month intervals. Interested residents can sign-up at Fairfield Parks & Recreation Office. Hours of Operation:  Weekdays: 5:30 AM – 9:30 PM; Weekends: 7:00 AM – 5:00 PM
Location: Fairfield Parks & Recreation 75 Mill Plain Road, Fairfield 06824

Website: Fairfield Parks & Recreation
Facebook: Fairfield Parks & Recreation
Instagram: @fairfield_recreation
Fit4Mom
FIT4MOM
offers fitness and wellness programs for women at every stage of motherhood. Each program (Stroller Strides, Stroller Barre, Body Boost, Body Well, Strides 360, Run Club and Restore and Recover) is unique in format and designed to meet the needs of each stage of motherhood in a welcoming and supportive environment.  We are currently offering a combination of virtual and in person classes and also have a library of On Demand classes to choose and also continue to offer weekly playgroups, coffee chats, Moms Nights, book clubs, family events and other opportunities to connect and support one another! Your first class is always FREE!
Website:  https://seffco.fit4mom.com
Instagram: @fit4momsefairfield
Facebook:  https://www.facebook.com/Fit4MomSEFairfieldCounty
Fleet Feet

Getting you into the right running shoes and gear is what we do. We offer a premium, personalized in-store shopping experience and one of the best customer loyalty programs out there. We also offer regular group training programs for all abilities.

Fleet Feet Westport
10 Sconset Square
Westport
Contact: 203-557-3608
"Book your fitting appointment" – https://v2.waitwhile.com/book/fleetfeetwestport
"Sign up for our training group" – https://www.fleetfeet.com/s/westport/training/half-marathon-and-marathon
"Follow us on Instagram"  https://www.instagram.com/fleetfeetwestport
Store hours: Monday through Saturday (10am – 6pm) and Sunday 11- 5 
Get Fit Mom
"Functional nutritionist, tailoring wellness plans for professionals, parents, & kids. Live a life you LOVE!" 
Founded and run by Westport native, Adriana Gatti Liberatore, is a graduate of Fordham University and spent 13 years on Wall Street where she became all too familiar with being a working mom trying to balance family, health, and one's own sanity. After a career pivot towards her lifelong passion, she became a Board Certified Holistic Health Coach through the AADP (American Association of Drugless Practitioners). She received her training at the Institute for Integrative Nutrition, the only nutrition school in the world that integrates all the different dietary theories. She is currently a candidate Registered Dietician and Master of Science in Clinical Nutrition.
Adriana's approach is anything but a one-size-fits-all, but one constant is that consuming superfoods improves the look of your skin, hair and overall appearance, helps you be more productive at work, more patient with your children and a better partner.  She helps her clients take small steps that are flexible, fun and free of denial and discipline, leading to a big impact over time.
Website: www.getfitmom.com
Instagram: @Getfitmom_
Happy Go Yogis
Kids need yoga now more than ever!  At HappyGoYogis we're keeping things flexible, offering virtual classes, backyard classes and even free classes at local beaches and playgrounds.  Classes are open to kids ages 4 – 9.  Sign up is always required, reach out to Shannon at [email protected] for more information and follow us on Instagram (@HappyGoYogis) for some yoga inspired games and ideas to use at home with your little yogis.  Namaste!
Virtual classes: $5 per household
Backyard classes: $5 per child
Local beach and playground classes: Free!
*All proceeds from classes are donated to charity
As a former middle school math teacher, Shannon saw firsthand the amount of stress children face these days and decided to leave the classroom and enter the world of health and wellness for kids.  Shannon is a certified holistic health counselor, certified 200hr registered yoga teacher, certified kids yoga teacher through both YogaKids International and YogiBeans, certified special needs children's yoga teacher and a local Fairfield mom.  Shannon's little yogis learn tools in class that will serve them both on and off the mat, such as how to use their breath to calm themselves, how to practice gratitude, and how to connect more deeply with and understand their emotions.  Classes are energetic and playful, loaded with lots of fun games, songs, activities and crafts.  Children will become more flexible, build strength and balance, learn to be present and spread peace, all while maintaining the most important stretch of all: a smile!
Instagram: @happygoyogis/
Jarosa
At Jarosa, we believe that yoga is the key to living a healthy, happy and purposeful life.  We understand the challenge of finding physical and mindful balance in a crazy and busy world.  That is why we have created classes where you can unplug and focus on finding peace and presence through the practice of yoga.  The added benefits?  Strength in body and mind and a supportive uplifting community!  Our classes are open to all and we offer a unique array of practices for all ages and abilities.  Whether you are a first time student or an experienced yogi, Jarosa is the perfect place to strengthen, tone and create flexibility in your body and mind.
Come join our live online community as well as gain access to our on demand video library.
And to get your New Year off to a strong and zen beginning, through  January 31st ONLY we are offering new members unlimited online yoga for just $29 per month with no monthly commitment.  The offer is valid through the end of January only!  Get it while it lasts!
Website: http://jarosastudio.com/
Facebook: @JarosaStudio
Instagram: @jarosa_studio

Joyride
We are hosting two challenges this month: 
#1 Our favorite Around the World Passport Challenge – A great way to get to know all of our incredible JoyRide instructors! Pick up your Passport at your local studio, get your card stamped every time you take an instructor featured on the Passport. Sunday January 10 through Sunday, February 7, 2021. First 5 to complete at each studio will win custom JoySwag or JoyBucks. Email [email protected] to signup. #JOYWORLDCHALLENGE
#2 JoyRideGO 30-Day Challenge. Take 30 of our incredible JoyRideGO virtual classes in 30-days! Download the JoyRideGO app (14-Day Free Trial) in the App Store or on Google Play. Check out our Cycle, Strength, Pilates, Barre and Yoga classes – all taught by the amazing local JoyRide instructors you know and love. For extra support – join our supportive, private, JoyRideGO Facebook Community. Email [email protected] to signup. 
Special Discounts for community:
#1 14-Days Free on JoyRideGO (automatically added)
#2  Special Teacher/Student Discounts – must provide ID in studio
#3 New Client Special – contact us at [email protected] to inquire
Website: www.joyridestudio.com
Instagram: @joyridestudio
Facebook: @joyridecyclingandfitness
To download JoyRideGO – https://www.joyridestudio.com/joyridego
To buy the JoyRide At-Home Bike – https://joyridecustomathome.square.site
To purchase JoySwag online – https://joyride-cycling-fitness.myshopify.com

Physique57
Physique57 is a high intensity, low impact workout program that uses your own body weight as resistance. From head to toe (and every muscle group in between) our scientifically-tested choreography will strengthen and tone your muscles like nothing you've tried before, in just 57 minutes. See visible results in 8 workouts!
Website: https://physique57.com/westport/
Instagram: @physique57westport
Facebook: @Physique57Westport

Stretch Lab
Don't just stretch – get stretched. StretchLab's team of highly trained Flexologists® will give you a deeper stretch than you could ever achieve on your own. Try a 25 or 50 minute one-on-one stretch with a Flexologist that's customized to fit your individual needs, focusing on problem areas or targeting certain muscle groups.
$20 off your intro stretch, mention promo code Moms! Valid in Fairfield or Westport locations.
Website: StretchLab.com
Westport Location:
Facebook: @stretchlabwestport
Instagram: @stretchlabwestport

Westport Weston Family YMCA

Westport Weston Family YMCA
Family Membership at the YMCA has its perks! The Westport Weston Family YMCA invites you to get comfortable with how we have adapted our facility to meet safety recommendations. Explore the 22,000 sq ft expansion and all the Y has to offer including new studios spaces, an expanded wellness center, indoor and outdoor pools and Aqua Fitness classes, and a completely renovated Mahackeno Outdoor Center with so much for the family to enjoy.
Join the YMCA with a family membership any time in May at a prorated amount with $0 Joiner's Fee and your next full month is just $60! 
Schedules – www.westporty.org/schedules
For questions, please visit the membership desk at our YMCA or contact Member Engagement Director, Brian Marazzi at  [email protected]  or call 203-226 8981 x 104.
Website: https://westporty.org
Facebook: @westportwestonfamilyy
Instagram: @westportwestonfamilyymca 

Newtown MediSpa
Newtown MediSpa takes medical aesthetics to the next level – combining advanced skin care and aesthetic injectables, body contouring and weight loss, and the latest in laser technology and skin resurfacing. They are a leader in the aesthetics industry being named to  the Top 1% BOTOX and Juvederm and Top 150 CoolSculpting practices in the nation.
Offer: Medically Supervised Weight Loss – 𝐒𝐏𝐄𝐂𝐈𝐀𝐋 𝐎𝐅𝐅𝐄𝐑 – $𝟐𝟎𝟎 𝐎𝐅𝐅 𝐎𝐔𝐑 𝟐𝟖-𝐃𝐀𝐘 𝐏𝐑𝐎𝐆𝐑𝐀𝐌*⠀⁠
We can help you! Our AOD 9604 medical weight loss program might be the right solution for you to shed those extra COVID pounds.⠀⁠Wherever you are on your journey, we will meet you there and help you with a plan that will fit your lifestyle and goals – supervised by our team of medical physician assistants, nurses and team members. *New weight loss patients only. Must mention "FF Moms Weight Loss" offer when calling.
⠀⠀⁠

We also offer other Medical Weight Loss options such as Prescription medication therapy like phentermine; Vitamin Injection Therapy, like B12, Lipotropic, B-Complex, Glutathione, and D3 injections; Nutritional Support & Counseling.
Ready to make a change? Just give us a call at 203-304-9725 to schedule your complimentary consultation!
Location: 1499 Post Road, Fairfield
Website: https://www.newtownmedispa.com/
Instagram: @newtownmedispa
Abby Greenspun Nutrition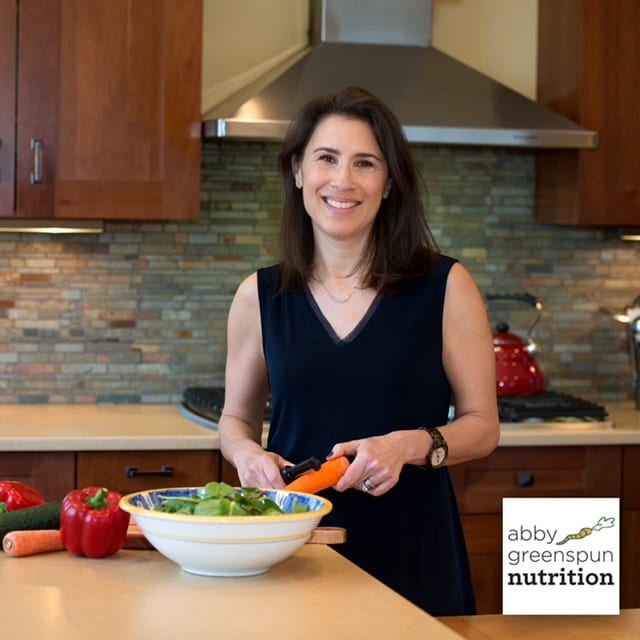 Abby is a Registered Dietitian with over 25 years experience helping adults and children by providing medical nutrition therapy and weight management through proper nutrition. She holds a Master's Degree in Nutrition and spent the beginning of her career as a Nutritionist at Hospital for Special Surgery and Beth Israel Medical Center in NYC.  She is currently in private practice in Westport and is also affiliated with Willows Pediatrics.  All appointments are currently virtual. Contact Abby for a free 15 minute consultation to make 2021 your healthiest year ever!
Dream Spa & Salon
Dream Spa & Salon is here for all of your beauty and wellness needs…we've got you covered from head to toe! A chic, friendly environment awaits you…we invite you to dream!
Website: https://dreamdayspa.com
Instagram: @dreamspasalon
dōTERRA
Michaela is a Wellness Advocate with dōTERRA Essential Oils and owner of Visconti Wellness. I am a mom of two beautiful girls (and a baby boy due in April), I work in the Cancer Center at Norwalk and Danbury Hospitals with the chair of the Cancer Institute. I believe health starts in your home and strive to empower you to take control of your health. We use dōTERRA essential oils in our home for natural healing of every day issues! I want to help everyone learn how to use these "Gifts of the Earth" and bring natural solutions into your own lives. I love to share as much as I can to help people live naturally for better health!!
Wellness Advocate #1849708
Phone: 203-610-5298
Eye Coco
Eye Coco is a lash and brow studio that focuses on enhancing natural beauty without compromising unique facial features. Our method, THE COCO BROW, is changing the way women see and feel about their brows. Your consultation, personalized lash and brow experience, and aftercare routine, will all be effortlessly customized as a perfect fit for you! 
Westport/Fairfield Moms promo: Use code WFMOMS15 at check out for 15% off first booking. Book Now!
Instagram @eyecocostudio
Email: [email protected]
Contact: (917) 544-9724
Franny's Farmacy
Franny's of Westport is committed to supporting the health and wellness of our customers by offering over 60 CBD products that are safe, natural and regulated. We are dedicated to connecting with our customers and touching people's lives through education, support and listening to your needs. Our Bud-tenders look forward to speaking with you in person, over the phone or curbside…to answer any questions you may have.  Franny's of Westport is delighted to show you some LOVE by offering 20% off on all products (one time only) from now until February 14th.   Reclaim your health and let the healing begin.
Located at 31 Church Lane @ Bedford Square, Westport
Contact: 203-557-4397
Website: Frannysfarmacy.com
Instagram: @frannysfarmacywestport
From Seed to shelf, Hemp and Health
Jennifer Adell Efstathiou, Esthetician
Meet Jennifer Adell Efstathiou, lead esthetician at New Beauty & Wellness and known on Instagram for her skincare tutorials and tips.  Jennifer believes who heartedly that when you carve out space for the daily practices, the overall impact is considerable. She has made skincare and wellness the driving force behind her career and has become an educator for women looking to take care of themselves at home during this time of so much time spent at home.  She is taking facial appointments through the spa for any in person facials but is also offering one on one virtual tutorials on how to use any or all of your skin care devices and products at home.  Mention Westport/Fairfield Moms for a 20% discount. (Normal rate is $100)
Email: [email protected]
Instagram: jennifer_adell
Jen Melville, Sexual Health Advocate & Intimacy Coach
I am a sexual health advocate and intimacy coach that focus's on helping women feel more confident, sexy and empowered in the bedroom! Need to spice things up or need assistance with a challenge you are having, I can help!
Promotion: Text the word FREE to 631-250-8004 for your FREE guide to healthy sex during quarantine!
Location: Trumbull, CT
Website: apassionboutique.com
Instagram: @jenyoursexadvicefriend
Kennedy's Barber Club
Kennedy's Spa offers a delightful mixture of relaxation, rejuvenation and health vitality.  The Spa currently has (2) Infrared saunas that help people increase their circulation of blood, pushing out toxins and they perspire and absorb vitamin D and fight seasonal mood issues.  The Spa has a Cocoon Thermal Pod that offers 15 therapy modalities to enhance metabolic weight loss, relaxation through massage features and infrared wave lengths to enhance internal body heat temperature to promote cardiovascular circulation.  Lastly, the Spa has (2) Sensory Pools that offer great toxic release from the body abs inflammation suppression and release.   This feature, intact at the club, will be launched later in the pandemic recovery.  We offer men's and women's facial cleanses, facial jelly mask exfoliating, eye brow waxing, female hair blow outs and children/adult hair braiding.  Monthly packages available! Come to Kennedy's Spa, for a one hour vacation for your self.
Location: 1330 Post Rd Fairfield
Phone: 203-292-8177
Website: Kennedysbarberclub.com
Instagram: @kennedys_fairfield
MoCA Westport


MoCA Westport offers a range of art and wellness classes for all ages, with both on-site and virtual options available.  Participants in our on-site classes will enjoy our unique and compelling gallery setting in which all safety protocols are explicitly followed. 
All classes are led by established and accredited instructors with a dedication to stress management, building inner strength, and overall wellness. Offerings for adults include Beginner's Meditation, Somatic Meditation, Yoga, Deep Relaxation, Alexander Technique, Exploring your Art Scars, Painting Parties, and more.
Registration is available online up to 4 weeks in advance and each course is offered as a one week commitment to give you and your family flexibility in scheduling. We will be adding classes as the weeks progress, so keep checking back each week to stay up to date on new course additions.
Website: https://mocawestport.org/the-academy/winter-course-catalog-at-moca-westport/
Facebook: https://www.facebook.com/mocawestport
Instagram:https://www.instagram.com/mocawestport/
Join Newsletter: https://mocawestport.org/newsletter-sign-up/
Namaste Wellness
Hey mama do you—or anyone in your family—need support right now? Schedule a virtual session with *our team* so we can take care of you and *your team*. See why Goop, Refinery29, and WSJ feel like Namaste's wellness coaching, nutrition coaching and family wellness experiences are worth writing about!
Namaste Wellness is the go-to wellness concierge and coach for celebrities, CEOs and Fairfield County families. Founded by Julie Wald, MSW, RYT, the Amazon #1-bestselling author of Inner Wealth: How Wellness Heals, Nurtures and Optimizes Ultra-Successful People, Namaste is known for wellness coaching, nutrition coaching and family wellness experiences that are guided by science and delivered by a world-class team. Fun fact: Julie is a Weston mom!
Promotion: For moms—and kids—who need support right now
Inner Wealth: Get it here
Website: https://www.namastewellness.com/selfcareformamas
Instagram: @namastenewyork
Facebook: https://www.facebook.com/NamasteNY/
New England Hemp Farm
Invest in your health and add CBD into your daily routine for 2021. New England Hemp Farm is a family owned and operated business. All our products are third party independently tested. You will be amazed by not how you feel, but what you no longer feel. Quality CBD you can trust! 
Promotion: Use code  "MOM2021" for 15% off your order online or in store!
Location: 136 Main Street, Westport CT
Website: www.newenglandhempfarm.com
Facebook: www.facebook.com/NewEnglandHempFarm
Instagram: @ne_hempfarm

NOA Healthy & Acupuncture
Iris Netzer-Greenfield offers female-focused Acupuncture therapy in her home town of Westport.  Her space warrens an intimate and tranquil setting, conducive to relaxation, comfort – and of course healing. For more than two decades Iris has been working with men and women who seek balance in their lives through this non-Western alternative. At Noa Health,  Iris gives prominence to women's disorders and has great success in treating a number of gynecological conditions, including fertility challenges, as well as a wide range of other ailments, like chronic pain, digestive orders, and migraines.  She also offers cosmetic acupuncture treatments.
Website:  www.noacenter.com

Restore
Restore believes in taking the proactive approach to your health and wellbeing. We educate and provide information in a completely transparent manner so that you can manage your wellness better. Every day, we help customers achieve their goals around sports performance, pain management, recovery, beauty and overall wellness. Today, our modalities include Cryotherapy (localized and whole body), IV Drip Therapy, NAD IV Therapy, IM Shots, Mild Hyperbaric Oxygen Therapy, Infrared Saunas, Compression Therapy, Photobiomodulation Therapy, Cryoskin and Stretch."
Website: https://restore.com/locations/westport-ct/
Instagram: @restorehyperwellness 

Robin Barrie Kaiden, Nutritionist
Robin Barrie Kaiden, MS, RD, CDN, CSSD is  a Licensed Registered Dietitian and Personal Trainer.  Her smart and sensible approach to pediatrics, weight loss, sports nutrition, allergies, cardiovascular health, pre/post natal, fertility, and other areas of clinical and lifestyle nutrition has resonated with hundreds of people across the United States.  Robin is a trusted resource for print, television, and online media.  She appears regularly in various news, lifestyle, and entertainment stories for CBS, NBC, ABC, Fox News, Parenting, Golf Fitness, Vogue, People.com, Forbes.com, and other media outlets.  Robin received her B.S. and M.S. degrees in Nutrition and Exercise Science from Cornell and Columbia Universities.  
*Robin's Nutrition Counseling practice is currently fully remote. Consultations are performed via Zoom and/or phone using HIPAA-safe telehealth programming.

*Robin also is the Registered Dietitian for the new Rejuvenating Fertility Center located right in downtown Westport. She is available for in-person consults there for fertility patients.
Robin Barrie Kaiden, MS, RD, CDN, CSSD
Registered Dietitian,
Certified Personal Trainer
Email: [email protected]
Website: www.robinbarrie.com

Rodan & Fields Independent Consultant; Allison Matthews
Feeling good in your own skin & making the time for YOU is more important now than ever before! Imagine being able to erase the last 10 months & start 2021 with clear, wrinkle-free skin!  Imagine going to the beach this summer without masks! I started my business with Rodan & Fields 8 years ago and after 3 kids & a pandemic, let's be honest…I don't even want to know what my face would look like if I didn't use these products every day!
Rodan & Fields is the #1 Premium Skincare Brand in the US & Canada. Through their practice the doctors found that skincare wasn't one size fits all so they have something for every skincare concern. Award winning products for adults, teens & pro skincare tools to enhance results as well as Lash Boost & Brow Boost! Our Multi-Med Step Therapy ensures that the right products, in the right order, with the right ingredients will give you the best results!
Promotion: FREE Shipping, 10% off & free gift with purchase! Limited time offer: start your own business and get a free Bright Eye Complex ($72 value)
Website: https://allisonmatthews.myrandf.com/solution-tool
Instagram: @namaslay8 
Email: [email protected]

Rose Buatti Facials
Rose Buatti Facials are done in a private studio on Congress Street in Fairfield, CT. All covid measures taken!  Custom facials are either 60 or 90 minutes.
Rose was trained at the Ritz Carlton Spa for 13 years and have been featured in Allure magazine, women's health magazine, and among other publications!
Website: www.rosebuattifacials.com
Instagram: @rosebuattifacials
Contact: 631-745-3117

Savannah Bee Company
At Savannah Bee Company, honeybees are our passion. We are dedicated to educating children and adults about the important role bees play as pollinators of our food. As an integral part of our ecosystem and facing an abundance of threats in our evolving world, bees need all the help we can give them. Acts big and small can have a positive impact on the bees and their future – start a beehive, avoid pesticides, plant diverse flowering species, support local beekeepers.
Buzz in to sample our Internationally renowned Tupleo (#3 in the World!) and Sourwood Reserves, our pure raw mono-floral artisanal honey from all over the world and our anti-oxidant rich local New England honey as well as our award winning all natural body care products. We offer private appointments and curbside service. Call 203-557-6878 or email [email protected].
Location: 43 Church Lane, Westport
Website: https://savannahbee.com
Instagram: @savannahbeeco

Terrain Health
Terrain Health is our answer to a flawed medical system, where we wait for disease to manifest, rather than preventing it. We practice what is called precision healthcare – genomics-based medicine.
Offering we are pushing // 20-min free consultation.
Available via our website (direct link to free consultation – https://calendly.com/health-coach-jennie/intro-to-terrain-health)

Website: www.terrainhealth.org
Instagram: @goterrainhealth
Facebook: @Goterrainhealth


The Stand Vegan Cafe
The Stand Vegan Cafe offers healthy, chef-made dishes, as well as baked goods, soups, smoothies, juices, and our Signature Juice Cleanse  —  All to help you be your best without ever feeling deprived.  We're open for breakfast, lunch, dinner, and everything in between.  Post workout smoothie? Lunch with a friend?  We've got you covered. Our menu is loaded with familiar dishes, made from scratch and served with care.  Vegan food is delicious!  … especially when it's prepared with fresh ingredients and superior skill.  Plus, we offer indoor dining in a pretty and bright dining room, as well as take-out, and delivery with DoorDash.
The Stand is offering 10% everything to Fairfield CT Moms for the month of January with coupon code FFLDMOM.  See you at The Stand!
We are open 7 days a week, from 7am to 7pm.
Location: The Sportsplex, 85 Mill Plain Road
Website: www.thestandvegancafe.com
Instagram: @thestandvegancafe
Contact: 203-873-0414

 Westport Medi Spa
At Westport MediSpa we combine the medical expertise of a board-certified aesthetic medicine physician with a licensed medical esthetician. Offering non-surgical cosmetic treatments with the luxury of fabulous spa treatments and hair restoration.  Contact us today to schedule your complimentary consultation.
Location: 32 Imperial Ave, Westport
Website: https://www.westportmedispa.com/
Instagram: @westportmedispa
Contact: 203-227-5437

Young Living Essential Oils
Essential oils have enhanced lives for thousands of years, offering a variety of benefits from cosmetic and dietary purposes to spiritual and religious use. Young Living has always been at the forefront of bringing this ancient tradition to modern users, introducing millions to emotional, physical, and spiritual wellness that can be truly life-changing.  You can access the power of essential oils many ways, but the most common practices include aromatic diffusion, topical application, and dietary consumption. These methods bring the pure essence of health-promoting botanicals to your home, family, and life.
Free Thieves Cleaner Spray with the purchase of a Starter Kit!
Website: www.youngliving.com/en_US
Member Number:20179356
Email:  [email protected]
Ashby Dodge, LCSW
Ashby Dodge is a psychotherapist new to the Fairfield area!  My work is largely strength-based, emphasizing self-determination, to help people find positive and practical solutions to any number of life stressors and problematic relationships.  I'm especially interested in working with young people and families dealing with LGBTQ and gender-related issues, as well as depression and anxiety. My focus for the last 10 years has been cultural competency in mental health care and youth suicide prevention, primarily based in New York City. Three of the values I work and live by are integrity, vulnerability, and leadership. My aim is to create a safe atmosphere and foster a culture in which people feel seen, heard, and respected.
Located conveniently on 1220 Post Road in Fairfield!
Bespoke Veterinary Services
Bespoke Veterinary Services provides convenient, comfortable, and customized exceptional in-home veterinary services in Fairfield County. Dr. Jessica Melman is a third generation veterinarian with both her father and late grandfather as veterinarians. Growing up surrounded by animals and observing both her grandfather and father in their veterinary clinics made her realize that her calling was to help animals through veterinary medicine.
Dr. Jessica Melman
Bespoke Veterinary Services, LLC
203-360-2371
Website:  https://bespokevetservice.com/
Instagram: @bespokevetservice
Blooming Post Divorce
I'm Deb Lauren, Mindset Coach for post divorced, high achieving moms looking to grow their energy, time and career after divorce.  As a woman and working mom, you already have a lot on your plate. Being divorced can bring your work/life balance stress to an all time high. ( I get it, I've been there!)  I'm offering support and the opportunity to meet other high achieving women with the same responsibilities, and the same barriers… to grow into this new version of you.  No more feeling behind, exhausted and overbooked.  You CAN get clear on what this next chapter can offer you and how it will change everything…for the good!  Mindset coaching entertains the unknown, and unveils what's possible.  An aligned coach can see 100% of your greatness, independent of your circumstances, doubts, fears…. and will hold a mirror so that you can see it too!
PROMO: Book your Complimentary Discovery Session and see what life after divorce can look like for you.

Website: https://heartcenteredyou.com/
Instagram: @blooming.post.divorce
Facebook: @blooming.post.divorce 
Earth Animal
Whether offering healthy, natural alternatives to chemical flea and tick products, rawhide or dry over-processed kibble or helping the world reimagine holistic and alternative medicines, our purpose is simple: Create the highest quality dog and cat products, always consider our environmental impact, and do it all with compassion and love. This has been our goal for over 40 years at Earth Animal!
We carry all necessities for your animals, including Wild Bird supplies for the outdoor lovers. Come visit us and meet our friendly staff that are very knowledgeable in all areas, especially nutrition!
Location: 925 Post Road E., Westport, CT
Website: https://www.earthanimal.com
Instagram: @earthanimal1979
Facebook: @earthanimal1979
Contact: 202.222.7173
Family Consultants of Westport
Family Consultants of Westport offers a new and modern approach to the overwhelming mental health, behavioral health, and educational services provider landscape.  Through our broad and carefully curated network of specialists, we offer personalized referrals and introductions to the professionals who are the right fit for your child and family.  Let us be your sounding board and point person; parenting a child or adolescent with needs comes with enough hurdles, finding them the right help shouldn't have to.
Call or contact us anytime
Email:[email protected]
Contact:  203-803-3985
Website: Familyconsultantsofwestport.com
Instagram: @familyconsultants
Facebook: Family Consultants of Westport
EC Organized
EC organized will help develop an organizational system for you and your family that will fit your lifestyle and help you to de-clutter and streamline your home in functional and attractive ways. EC Organized is run by a Weston mom of two!
Instagram: @ecorganized
Contact: (914) 523-7451
Email: [email protected]
Minimal is Bliss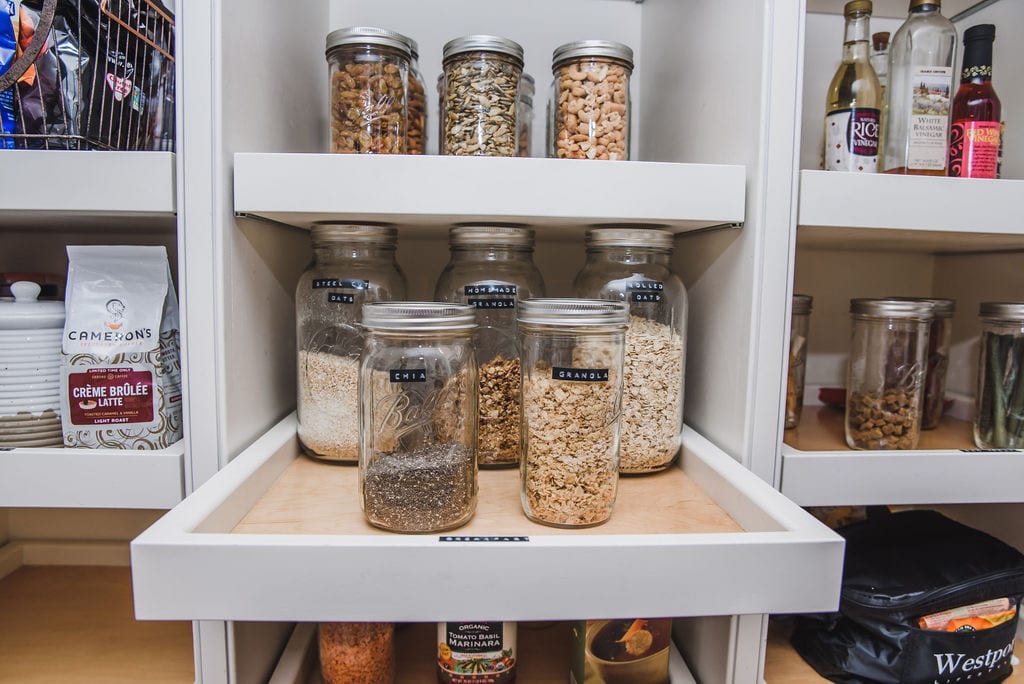 If one of your 2021 New Years Resolutions is getting your home more organized and functional, Minimal Is Bliss is here to help!  Contact Brandi to schedule a free consult for your organizing projects.
Brandi at [email protected]
Website: minimalisbliss.com
Instagram: @minimalisbliss
PRIM Living
PRIM Living is a style focused organization service:  Curated for your lifestyle, tailored to you.   We develop bespoke organizing systems to streamline your home and elevate your lifestyle. Our goal is to make a difference in your everyday life through beautiful, efficient, and smart solutions.  We handle projects of any scope and size, from complete home resets down to that cluttered cabinet you just can't seem to tackle. If you need a refresh this year — PRIM is here to help!
Meredith Triscott is the powerhouse behind PRIM Living.  A former Bookings Editor at ELLE and Seventeen, Meredith's career revolved around organizing and producing covers and fashion shoots where every aspect needed to be picture perfect.  A former New Yorker, Meredith lives in Westport, CT with her husband and 3 adorable (and wild, and messy) little boys. With 3 under three + moving 6 times in 5 years, Meredith found the only way to stay sane was to truly invest in the organization of her family and home. Meredith's key to success was embracing simplicity and establishing chic, smart systems to regain order and less stress.
Website: www.primliving.com
Instagram: @prim.living
Contact: [email protected]
SMART D2 Playrooms
SMART D2 Playrooms is on a mission to put passion into the playroom. We hope to give you the resources, products, guidance and experiences that will make your kids be the BEST that they can be while they are safe at home.  Smart D2 Playrooms launched its online shop in 2020. Offering colorful, engaging and educational playroom products that kids and parents both love, families are now able to design their own playroom with our hand picked playroom products, offering a designer aesthetic with equipment and furnishings that promise to engage the kids.
Check out our most popular products, like our best selling monkey bars, rock wall panels, climbing ropes, indoor swings, floor mats, wall decals, neon signs and so much more! 
Promotion: Use the code MOMS10 to receive 10% off on all our playroom products.
Contact: [email protected]
Website: www.smartd2playrooms.com
Instagram: @smartd2playrooms
Pinterest: @smartd2playrooms
Facebook: www.facebook.com/Smartd2playrooms
If you'd like your business included in our Self Care & Wellness Guide, please email us at 

[email protected]

!